ID: 100100000003
Added: May 31, 2017, 3 a.m.
Vila Amaliapoli
Overview
Living space: 750 m2
Land plot: 8000 m2
Bedrooms: 7
Bathrooms: 10
Built in: 1980
Renovated in: 2000
Description
It is a very large property with unbuilt land next door and also off site tennis courts. It has 7 bedrooms and 10 baths. The house is situated right on the water with its own private beach, 2 jetties and it is protected from the meltemi winds with a small island in front. A big terrace in front of the house allows family events, poll parties, etc. Very few homes in the world are so close to the water with such a small price tag. it is very exclusive, family location and little tourism so there is no crime. A peaceful refuge from a very frenetic world.
Additional information
Heating: Individual
Conditioning: Full
Parking: On-site parking
Pool: Private
Amenities
Furniture
Sea view
Fridge
Washing machine
Dishwasher
Locations & distances to Vila Amaliapoli
Bar

Kikinthos Out of the Blue

Kikinthos Out of the Blue

Tel.: N/A

Website: N/A

Swan Beach Bar

Tel.: N/A

Website: N/A

Nikos Repakis

Tel.: N/A

Website: N/A

O Kostas

Tel.: N/A

Website: N/A

Glesos

Tel.: N/A

Website: N/A

Island Beach Bar

Tel.: N/A

Website: N/A

Captains Cafe

Tel.: N/A

Website: N/A

Akis Cafe

Tel.: N/A

Website: N/A

Restaurant

Georgos Restaurant

Georgos Restaurant

Tel.: N/A

Website: N/A

Irida

Tel.: N/A

Website: N/A

Restaurant

Fish Restaurant Achilleas

Fish Restaurant Achilleas

Tel.: N/A

Website: N/A

Restaurant

Agirovoli Seafood

Agirovoli Seafood

Tel.: N/A

Website: N/A

Sea You

Tel.: N/A

Website: N/A

Tomata

Tel.: N/A

Website: N/A

Ergon

Tel.: N/A

Website: N/A

Restaurant

Vosporos Grill House

Vosporos Grill House

Tel.: N/A

Website: N/A

Sani Market

Tel.: N/A

Website: N/A

Macaroni

Tel.: N/A

Website: N/A

Mojito

Tel.: N/A

Website: N/A

Kostas

Tel.: N/A

Website: N/A

Trizoni

Tel.: N/A

Website: N/A

Akropolis

Tel.: N/A

Website: N/A

Bistro

Tel.: N/A

Website: N/A

Cream Cafe Bar

Tel.: N/A

Website: N/A

Nikos

Tel.: N/A

Website: N/A

Aqua

Tel.: N/A

Website: N/A

Restaurant

Doctor of Hunger

Doctor of Hunger

Tel.: N/A

Website: N/A

Dias

Tel.: N/A

Website: N/A

Achinos Bar

Tel.: N/A

Website: N/A

Thea Thalassa

Tel.: N/A

Website: N/A

Elementary School

Tel.: N/A

Website: N/A

Ta Kymata

Tel.: N/A

Website: N/A

Ikonio

Tel.: N/A

Website: N/A

Lemoni

Tel.: N/A

Website: N/A

77

Tel.: N/A

Website: N/A

Fish market

Tel.: N/A

Website: N/A

Confectionary

Ziakas bakery

Ziakas bakery

Tel.: N/A

Website: N/A

Emporium

Street market every Thursday

Street market every Thursday

Tel.: N/A

Website: N/A

Talgo Beach Bar

Tel.: N/A

Website: N/A

Restaurant

Maiami Fish Taverna

Maiami Fish Taverna

Tel.: N/A

Website: N/A

Butchery

Tel.: N/A

Website: N/A

Restaurant

Angler Fish Restaurant

Angler Fish Restaurant

Tel.: N/A

Website: N/A

Mistral Seaside Bar

Tel.: N/A

Website: N/A

Remvi

Tel.: N/A

Website: N/A

Black Sea

Tel.: N/A

Website: N/A

Kritikos

Tel.: N/A

Website: N/A

Plaisir

Tel.: N/A

Website: N/A

Medical center

Hospital St. Loukas

Hospital St. Loukas

Tel.: N/A

Website: N/A

University

University of Macedonia

University of Macedonia

Tel.: N/A

Website: N/A

Kitchen Bar

Tel.: N/A

Website: N/A

Terkenlis

Tel.: N/A

Website: N/A

Seven Seas

Tel.: N/A

Website: N/A

PortoGalo

Tel.: N/A

Website: N/A

Sinantisi

Tel.: N/A

Website: N/A

Kritamo

Tel.: N/A

Website: N/A

Amoudi

Tel.: N/A

Website: N/A

Achlia

Tel.: N/A

Website: N/A

Restaurant

Taverna Galini

Taverna Galini

Tel.: N/A

Website: N/A
Bar

Kikinthos Out of the Blue

Kikinthos Out of the Blue

Tel.: N/A

Website: N/A

Swan Beach Bar

Tel.: N/A

Website: N/A

Nikos Repakis

Tel.: N/A

Website: N/A

O Kostas

Tel.: N/A

Website: N/A

Glesos

Tel.: N/A

Website: N/A

Island Beach Bar

Tel.: N/A

Website: N/A

Captains Cafe

Tel.: N/A

Website: N/A

Akis Cafe

Tel.: N/A

Website: N/A

Restaurant

Georgos Restaurant

Georgos Restaurant

Tel.: N/A

Website: N/A

Irida

Tel.: N/A

Website: N/A

Restaurant

Fish Restaurant Achilleas

Fish Restaurant Achilleas

Tel.: N/A

Website: N/A

Restaurant

Agirovoli Seafood

Agirovoli Seafood

Tel.: N/A

Website: N/A

Sea You

Tel.: N/A

Website: N/A

Tomata

Tel.: N/A

Website: N/A

Ergon

Tel.: N/A

Website: N/A

Restaurant

Vosporos Grill House

Vosporos Grill House

Tel.: N/A

Website: N/A

Macaroni

Tel.: N/A

Website: N/A

Mojito

Tel.: N/A

Website: N/A

Kostas

Tel.: N/A

Website: N/A

Trizoni

Tel.: N/A

Website: N/A

Akropolis

Tel.: N/A

Website: N/A

Bistro

Tel.: N/A

Website: N/A

Cream Cafe Bar

Tel.: N/A

Website: N/A

Nikos

Tel.: N/A

Website: N/A

Aqua

Tel.: N/A

Website: N/A

Restaurant

Doctor of Hunger

Doctor of Hunger

Tel.: N/A

Website: N/A

Dias

Tel.: N/A

Website: N/A

Achinos Bar

Tel.: N/A

Website: N/A

Thea Thalassa

Tel.: N/A

Website: N/A

Ta Kymata

Tel.: N/A

Website: N/A

Ikonio

Tel.: N/A

Website: N/A

Lemoni

Tel.: N/A

Website: N/A

Confectionary

Ziakas bakery

Ziakas bakery

Tel.: N/A

Website: N/A

Talgo Beach Bar

Tel.: N/A

Website: N/A

Restaurant

Maiami Fish Taverna

Maiami Fish Taverna

Tel.: N/A

Website: N/A

Restaurant

Angler Fish Restaurant

Angler Fish Restaurant

Tel.: N/A

Website: N/A

Mistral Seaside Bar

Tel.: N/A

Website: N/A

Remvi

Tel.: N/A

Website: N/A

Black Sea

Tel.: N/A

Website: N/A

Kritikos

Tel.: N/A

Website: N/A

Plaisir

Tel.: N/A

Website: N/A

Kitchen Bar

Tel.: N/A

Website: N/A

Terkenlis

Tel.: N/A

Website: N/A

Seven Seas

Tel.: N/A

Website: N/A

PortoGalo

Tel.: N/A

Website: N/A

Sinantisi

Tel.: N/A

Website: N/A

Kritamo

Tel.: N/A

Website: N/A

Amoudi

Tel.: N/A

Website: N/A

Achlia

Tel.: N/A

Website: N/A

Restaurant

Taverna Galini

Taverna Galini

Tel.: N/A

Website: N/A
Medical center

Hospital St. Loukas

Hospital St. Loukas

Tel.: N/A

Website: N/A
Sani Market

Tel.: N/A

Website: N/A

Fish market

Tel.: N/A

Website: N/A

Emporium

Street market every Thursday

Street market every Thursday

Tel.: N/A

Website: N/A

Butchery

Tel.: N/A

Website: N/A
77

Tel.: N/A

Website: N/A
Elementary School

Tel.: N/A

Website: N/A

University

University of Macedonia

University of Macedonia

Tel.: N/A

Website: N/A
About Region
Thessaly
Capital: Larisa
Largest Municipality: Municipality of Larisa
Total number of Municipalities: 25
Area: 14.037 km²
Population: 732.762 (as to population census of 2011)
Highest point: Kakarditsa (Pindus), 2.429 m
Read more
More Properties for Vacation Rent
Some of our favorite properties
Epar.Od. Patitiriou-Gerakas, Patitiri 370 05, Greece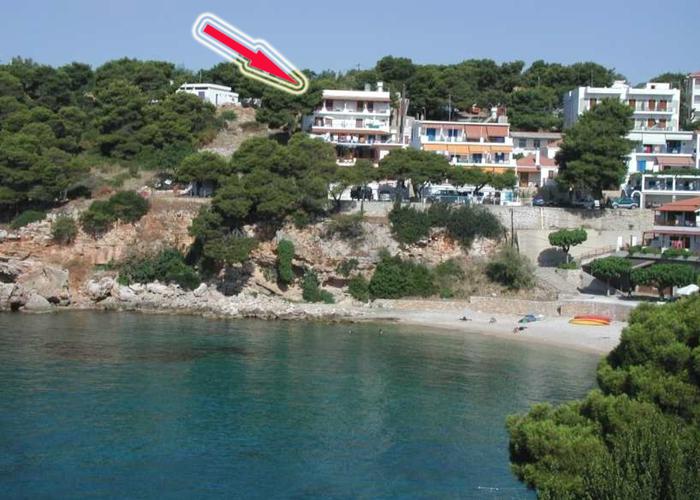 Epar.Od. Patitiriou-Gerakas, Alonnisos 370 05, Greece
Unnamed Road, Almiros 370 08, Greece